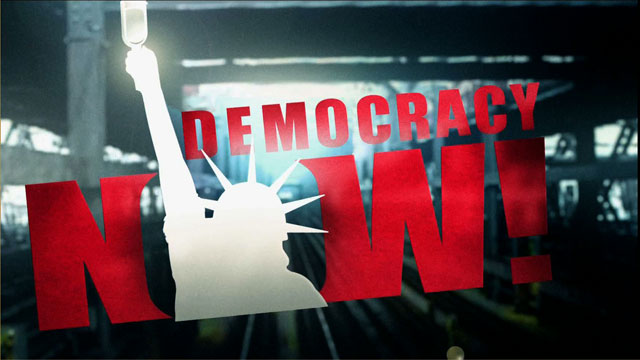 Struggling to be heard over angry critics, President Clinton's foreign policy team defended the administration's threat to bomb Iraq into compliance with U.N. weapons edicts.
National Security Adviser Sandy Berger, Secretary of State Madeleine Albright, and Defense Secretary William Cohen ran into persistent jeers at a CNN sponsored "Town Hall" meeting on the campus of Ohio State University.
An exchange between Albright and a Columbus public school teacher, later billed by the media as the "question heard around the world", that visibly rattled the Secretary of State.
Guest:
Jon Strange, teacher at a Columbus Public School. Contact the Columbus Anti-Racist Network at (614) 424-9074.
Kathy Kelly, founder of Voices in the Wilderness. Call (773) 784 8065.
Related Link:
---