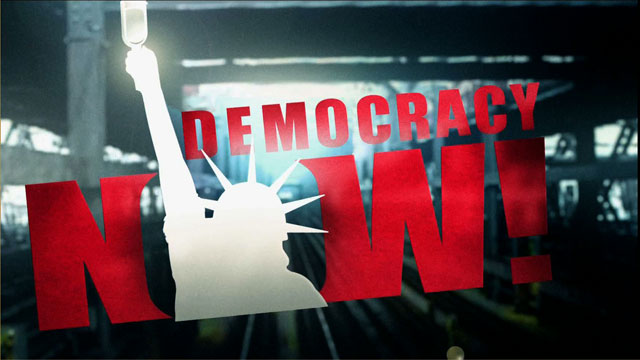 Media Options
Few people remember that President Clinton has already bombed Iraq, in June of 1993. Although the claim was later proved to be false, Clinton asserted that Iraqis had been involved in a failed attempt to assassinate former President Bush.
The day after the bombing, Clinton attended a church service where he was asked about the casualties of the attack. Clinton responded that all Americans should be proud of how their military performed. But many Americans were not proud as they discovered there were numerous civilian casualties. One Iraqi killed in the attack was painter Laila Al-Attar. A leading member of the Arab art world, she was killed when her house was destroyed by what is now referred to as a "pin-prick" attack. The explosion also killed her husband and blinded her daughter.
Layla al-Attar was born in Baghdad in 1944. In her own paintings, she centered on the inner world of women.
Guests:
Mohammed Zadoun, Iraqi painter who knew and worked with Layla Al-Attar.
Dennis Bernstein, co-host of Flashpoints, a public affairs show on Pacifica show KPFA in Berkeley, who has extensively covered the Persian Gulf war.
.
.
.
---