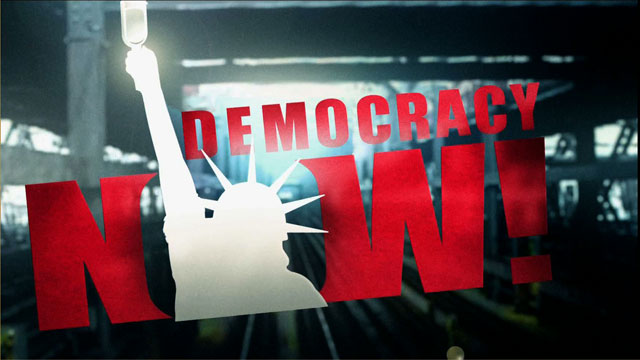 Media Options
Indonesia, the world's fourth most populous country, is in the midst of a serious economic and political crisis.
Thousands of students have hit the streets in recent weeks to demand the ouster of dictator General Suharto whose 30-year-regime looks increasingly shaky.
The protests come in the wake of a major devaluation of the country's currency and a crippling banking crisis. The IMF, backed by the Clinton administration, has arranged a $43 billion bail-out package but in return has demanded stiff austerity measures, like a rise in food prices. But the Suharto regime has balked at accepting some of the most stringent demands and the IMF has responded by delaying a $3 billion loan payment.
Guests:
Matthew Jardine, a researcher and writer on international affairs for the human rights group Global Exchange which is based in San Francisco. His writings have appeared in a variety of publications, including the Los Angeles Times, the Christian Science Monitor, and The Washington Post. His most recent book, co-authored with Constancio Pinto, is ??East Timor's Unfinished Struggle: Inside the Timorese Resistance, published by South End Press.
Siddhawathy, a pro-democracy campaigner in Indonesia.
Related links:
---