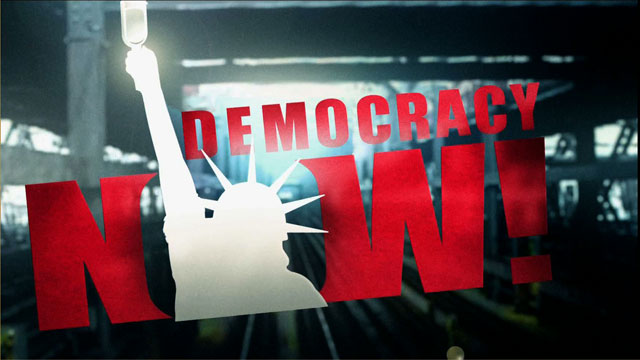 Media Options
---
Guests
Ivan Van Sertima

contemporary historian whose work documents the African presence in the early Americas. From 1957-1959, he served as a press and broadcasting officer in the Guyana Information Services. He is a literary critic, a linguist, and an anthropologist. He is the author of "They Came Before Columbus: The African Presence in Ancient America" and "Early America Revisited."
Today is Malcolm X's birthday. Had he lived, he would have been 73 years old. In his life and his work, Malcolm sought to redress the imbalances of America's racist legacy by re-formulating the political, economic and historical place of African Americans. He sought to accomplish this in part by visiting Africa himself in an effort to find a new connection to the land.
Today on Democracy Now!, we turn to the work of a contemporary historian, Ivan Van Sertima, whose work documents the African presence in the early Americas. From 1957-1959 he served as a Press and Broadcasting Officer in the Guyana Information Services. He is a literary critic, a linguist, and an anthropologist.
He has been honored as a historian of world repute by being asked to join UNESCO's "International Commission for Rewriting the Scientific and Cultural History of Mankind." He is the author of "They Came Before Columbus; The African Presence in Ancient America," first published by Random House in 1977 and now in its 21st printing.
His latest book is "Early America Revisited." In this work, he analyses the commonalities between the cultures of the Aztecs, the Incas, and the Egyptians, and identifies the evidence connecting the two ancient American cultures with that of Africa.
---