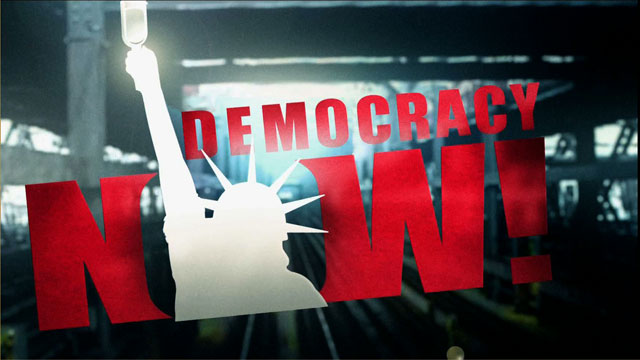 The Indonesian dictator Suharto announced his resignation last night in his palace in Jakarta. It was the pro-democracy movement, namely the students of Indonesia, who brought him down. Suharto was the longest reigning dictator in Asia. He rose to power 32 years ago in a military coup against Sukarno, the founding president of Indonesia. But where the country goes now remains to be seen.
Suharto named Jusuf Habibe, his hand-picked vice president, to be his successor. He was sworn in as president last night. Joining us now to discuss this historic event is a roundtable of Indonesian pro-Democracy activists from around the world.
Guest:
Aryati, is an Indonesian human rights activist. She has taken a pseudonym to protect her family, still in Indonesia.
Constancio Pinto, is an East Timorese resistance leader. He is the author of ??East Timor's Unfinished Struggle: Inside the Timorese Resistance, published by South End Press.
An outside observer in Jakarta, who will remain anonymous for his protection.
Carmet Budiardjo, is the leader of the London-based Indonesia Human Rights Campaign (TAPOL). She is a former political prisoner in Indonesia. Her book is called ??Surviving Indonesia's Gulag.
Cynthia McKinney, is a Democratic Congress member from Georgia. She is the second ranking Democrat of the House International Relations Subcommittee on International Relations and Human Rights.
---