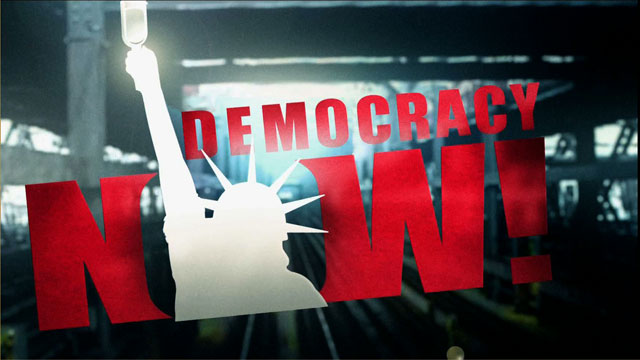 Hours after Jusuf Habibe addressed the nation, thousands of students occupying parliament for the fifth straight day demanded that Habibe step down. The students say they won't leave the parliament until Habibe follows Suharto. The students are also demanding that the former dictator Suharto be put on trial.
Meanwhile, supporters of Habibe stormed into the Parliament and attacked some of the pro-democracy students. Reuters reports that rocks and bottles were thrown before a debate ensued. Shortly after the attack on the pro-democracy movement, the military ordered students to leave Parliament, raising the specter of a return to the bloodshed caused last week by the Indonesian military.
Habibe also announced yesterday the formation of his cabinet, which looks very much the same as the former dictator Suharto's. The country's most powerful military leader General Wiranto will continue on as Minister of Defense. He said the military is prepared to use extreme force to quell the pro-democracy student movement. The cabinet also includes several of Suharto's closest allies.
While Habibe says he is pushing reform, he has appointed to the traditionally civilian post of Information Minister a military leader responsible for numerous political murders. Human rights groups and unofficial biographers have accused Lt. Gen. Yunus Yosfiah of Nocolao Lobato's murder. Lobato was the leader of the East Timorese resistance movement. in 1978. He also was the commander of the special forces unit responsible for the murders of five Australia-based journalists in East Timor in October 1975.
Guest:
Noam Chomsky, is a professor of Linguistics at the Massachusetts Institute of Technology, and a political analyst of world repute.
---