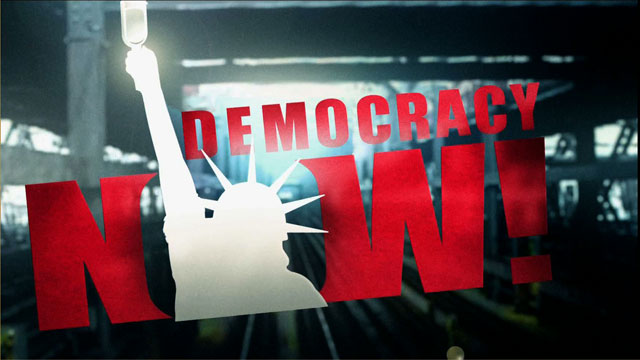 Police are still looking for suspects in the series of attacks on womens' health clinics across Florida last week. Today on Democracy Now we'll continue our look at other threats to womens' choice. Yesterday, we looked at one case in New Hampshire where a obstetrician/gynecologist was no longer allowed to perform abortions where he worked after it merged with a nearby Catholic hospital.
Today, we'll take a look at Catholic H.M.O.'s and the womens health services they do and do not provide.
Guest:
Annie Keating, is the program director of the New York chapter of the National Abortion Rights Action League.
Lourdes Rivera, is the staff attorney with the National Health Law Program, based in Los Angeles. It is a non-profit law firm working on behalf of low-income patients.
John Carey, is the executive director the New York State Catholic Conference.
---