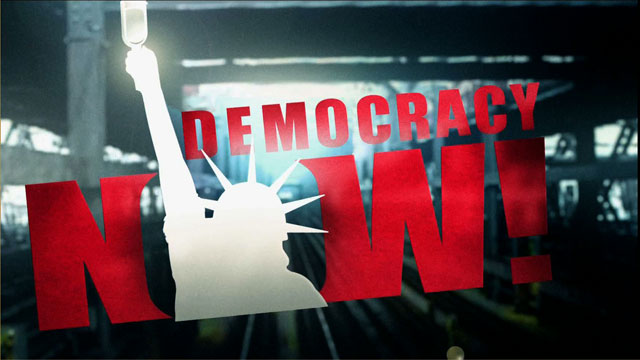 Media Options
Last week's assassination of Bishop Juan Gerardi Conedera in Guatemala City drew a sharp response from Catholic Church officials who said the government of Guatemala will face serious reprisals if the murder was not solved within 72 hours. Now, the Guatemalan government claims to have a suspect in custody. The United States sent members of the FBI to "aid" in the investigation. However, some Guatemalans question the presence of U.S. intelligence forces, given the history of American support of widespread atrocities and murders over the past 4 decades.
Bishop Juan Gerardi had just completed a report titled "Never Again" — a searing indictment of the Guatemalan military and paramilitary organizations campaign of terror against the people of Guatemala. He was bludgeoned to death just as the report was being released. We are joined now by a personal friend of the bishop — Frank Larue.
Guests:
Frank Larue, a Guatemalan lawyer. He lived in exile in Washington, DC for 12 years. He has now returned to Guatemala where he is the Director of the Center for Human Rights Legal Action in Guatemala City. He was a close friend of Bishop Gerardi.
---