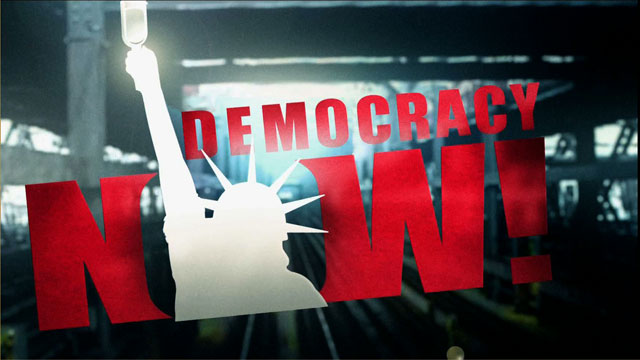 This is viewer supported news. Please do your part today.
Donate
In his first state visit to the United States, South Korean President Kim Dae-Jung yesterday met with President Clinton. At the top of the agenda was South Korea's unprecedented call to ease sanctions against North Korea. In a press conference yesterday with Clinton, Kim said, "we have nothing to fear from North Korea." White House officials say no change in US support for the sanctions was imminent. Before becoming president, Kim had been South Korea's most well-known opponent of the country's series of military regimes since the beginning of the Korean War. He spent seven years in jail and survived several assassination attempts. Kim is the first civilian president of South Korea.
Guest:
David Kang, a professor of government at Dartmouth College.
---