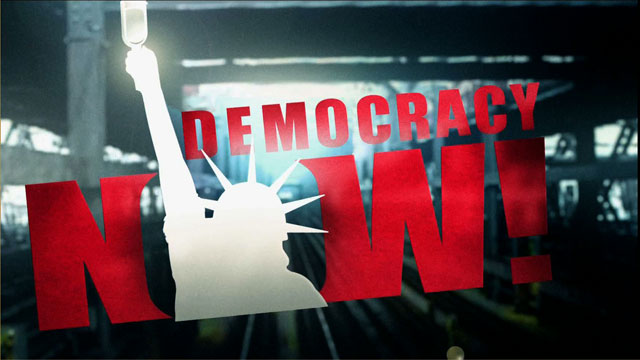 This is viewer supported news. Please do your part today.
Donate
Israeli Radio reported that CIA Director George Tenet this week met President Yasser Arafat secretly in the Gaza Strip. It was the second surprise meeting this week involving Washington. Meanwhile, the PLO Executive Committee decided Thursday to reshuffle the cabinet and a PLO spokesman says a new government could be in place within two weeks.
Guest:
Raji Sourani, is one of the Gaza Strip's foremost human rights lawyers. He is the director of the Palestinian Center for Human Rights, an organization that monitors the human rights practices of the Israeli government and the Palestinian Authority.
---