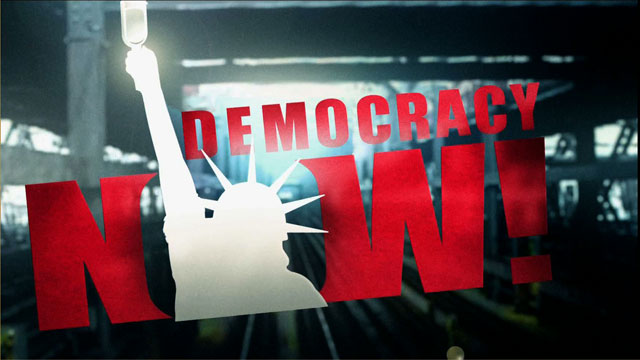 This is viewer supported news. Please do your part today.
Donate
We now go down to San Jose, Costa Rica where the case of Harbury versus Guatemala began yesterday in the Interamerican Court of Human Rights, the court of the Organization of American States. An international panel of judges heard four hours of testimony by Jennifer Harbury who is suing the Guatemalan government for the torture, murder and coverup of the case of her husband Efraim Bamaca Velasquez, the last Mayan commandante of the Guatemalan guerillas. Harbury has been on a non-stop crusade since her husband's capture in 1992 to uncover the facts around her husbands death.
In the years since his capture, despite the best efforts of the US and Guatemalan government to cover up his death, Harbury has learned at least one of his torturers, Colonel Alpirez, was on the CIA payroll and several were trained at the School of the Americas at Fort Benning, Georgia. Harbury, a Harvard trained lawyer, has sued the US government to release all information on his case and is one of the few to get a hearing in the Interamerican Court.
Related links:
---