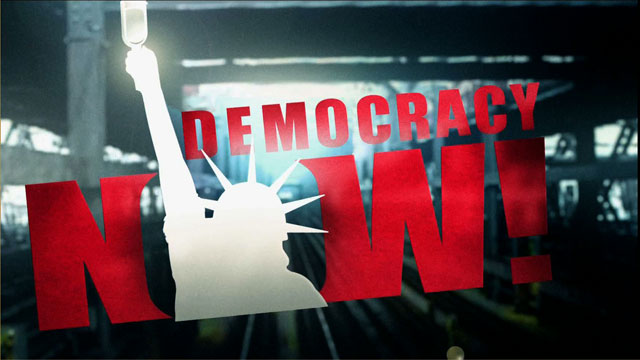 Media Options
More than 2,000 people gathered this weekend in Chicago for the first meeting of the Black Radical Congress. Billed as a workshop on setting a Black Liberation Agenda for the 21st Century, the event organizers put out a call — in the words of the brochure — to come together to learn, struggle, study, and strategize. More than 140 presenters, including trade unionists, youth activists, prominent academics, and community organizers, led workshops on issues such as police brutality, the eradication of welfare, environmental racism, and economic justice.
The 3-day conference coincided with Juneteenth, or June 19th — the historic day in 1865 when word reached slaves in Texas that they were free — nearly three years after the Emancipation Proclamation had gone into effect.
On Saturday, historian Manning Marable gave the opening address for the second day of the Black Radical Congress.
Tape:
Manning Marable, a historian and director of the Institute for African American Research at Columbia University.
Humberto Brown is an Afro-Latino organizer based in New York.
Kathleen Cleaver, a leader of the Black Panther Party forced into exile in Algeria for her political activities, now a law professor and author.
Van Jones, is the winner of the Reebok Human Rights award. He is the executive director of the Bay Area Police Watch, an anti-police brutality organization in San Francisco. He also works with the youth activist organization Third Eye.
Related links:
.
.
.
---