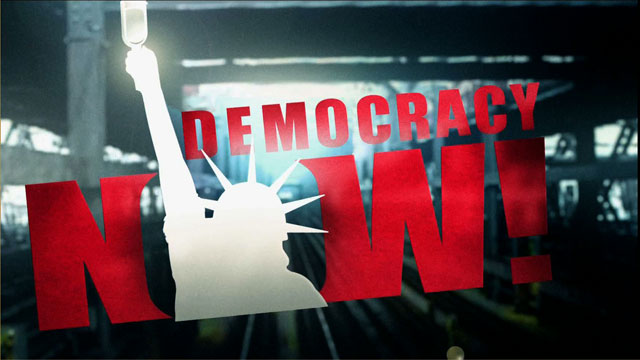 Media Options
With the pageantry of thundering drums and clanging gongs, President Clinton was welcomed to China tonight, the first American President to visit the country in nearly a decade. He rebuked critics in Washington who have attacked his policy of engagement with Beijing.
Clinton said "There may be those here and back in America who wonder whether closer ties and deeper friendship between America and China are good." Meanwhile, Chinese police detained two dissidents in Xian, the first stop on Clinton's itinerary. Yan Jun, one of 70 activists who signed an open letter urging Clinton to meet dissidents, was taken away by police and his latest status remained unknown. Another activist, Li Zhiying, was being detained near a guest house near Xian.
Guest:
Lu Jang-Hua, was a leader of the Beijing Workers Autonomous Federation (BWAF), the first workers union formed in China since 1949. She is a survivor of the massacre at Tiananmen Square.
---