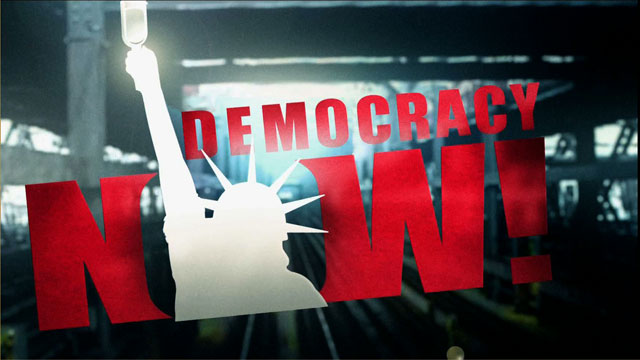 Media Options
You're listening to Pacifica Radio's Democracy Now, broadcasting for the first time from our new home on Wall Street.
That's right — Pacifica station WBAI has just completed its move to Wall Street, and so the Voice of the People now broadcasts from the Belly of the Beast. We will be the fly on the Wall, sometimes off the Wall, certainly up against the Wall…
We follow in a proud tradition of progressive journalism that is also this area's heritage — from the first African American newspaper, founded in this area in 1928, to the American newspaper that employed the original Marxist, Karl Marx, as its foreign correspondent.
Joining the program to give all listeners a tour of the new digs and their surroundings is Bruce Kayton. For eight years now, Bruce Kayton has been guiding people on historical adventures through Manhattan neighborhoods on Radical Walking Tours. These excursions into New York City's radical past continue to memorialize the heroes of the culture of resistance. Kayton's landscape is dotted not with the rich heroes and their landmarks (who are found in traditional guides), but the pivotal figures and sites in the ongoing battle of the oppressed in the struggle for freedom, economic equality, and recognition.
Guest:
Bruce Kayton, has been a political activist for 20 years and a tour guide for almost ten.
Related links:
.
.
.
---