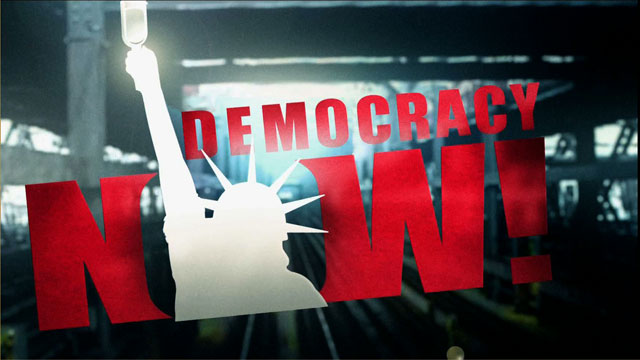 Media Options
Few tears were shed over the death Monday of Nigerian dictator Sani Abacha, reportedly of a heart attack. General Abdusalam Abubakar was sworn in on Tuesday as Nigeria's ninth military ruler. Abubakar made no mention of presidential elections looming on August 1, for which Abacha had been the sole candidate. Nigeria's opposition coalition warned they would not accept another military strongman, and demanded that detained presidential claimant Moshood Abiola be made head of state in the wake of Abacha's death.
Guest:
Hafsat Abiola is the daughter of the Mashood Abiola, believed to have won the 1993 election annulled by Abacha and imprisoned ever since. Hafsat's mother, Kudirat Abiola, was gunned down in the streets of Nigeria 2 years ago, allegedly by the Nigerian military. She is the director of the Kudirat Institute for Nigerian Democracy.
Dapo Olorunyomi is the former editor-in-chief of the opposition weekly News/Tempo based in Abuja, Nigeria. He was charged with treason by the Abacha regime for his work.
Owens Wiwa is an official with MOSOP (Movement for the Survival of the Ogoni People) His brother, Ken Sarowiwa, was one of the Ogoni activists executed by Abacha.
Related links:
---