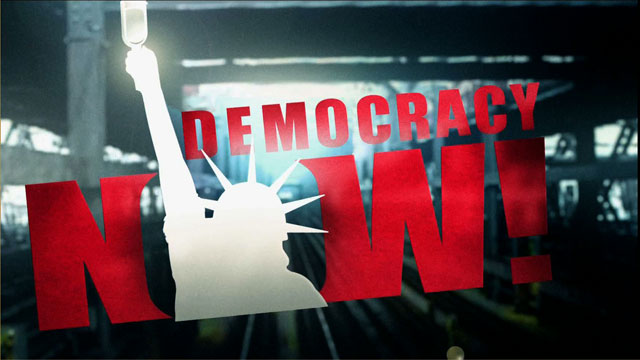 Media Options
As President Clinton heads to Hong Kong, a report has come from Tibet that a bomb exploded in the Tibetan capital of Lhasa on the eve of Clinton's visit to China. The blast reportedly blew out windows in buildings located near police headquarters. Unconfirmed reports put the number of injured at three or four.
The bombing was the first in the Chinese-ruled Himalayan region in 18 months. The attack may signal renewed attacks by some Tibetans despite appeals for nonviolence by the Dalai Lama, Tibet's exiled leader.
Clinton had promised to press Chinese leaders on Tibet, and in discussions Saturday with President Jiang Zemin urged China to reopen negotiations with the Dalai Lama. Jiang told reporters the Dalai Lama must first recognize that Tibet is part of China. The Dalai Lama has condemned violent tactics to protest Chinese rule and seeks autonomy for Tibet, not independence.
Guest:
Robert Thurman, is a professor of Indo-Tibetan Studies at Columbia University. He was the first American Tibetan Buddhist monk. He is the author of ??Inner Revolution: Life, Liberty, and the Pursuit of Real Happiness, published by Riverhead Press.
??
.
.
.
??
---