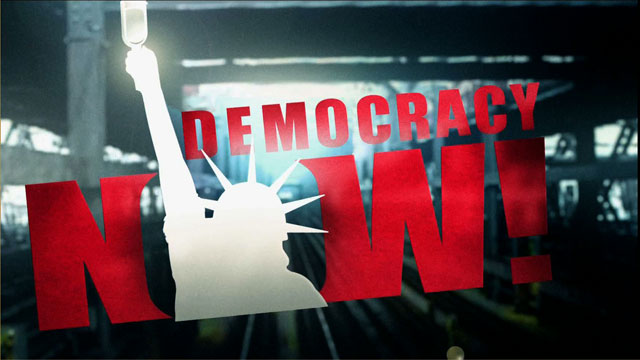 Media Options
In late February, a visiting Palestinian academic who had just received his doctorate from the University of Mississippi appeared before a federal grand jury in New York. The grand jury was reportedly investigating a U.S.-based fund raising operation for Hamas. The academic, Dr. Abdelhaleem Ashqar, is not a member of Hamas or any organization promoting Palestinian liberation and was not charged with committing any crime. In fact, the U.S. Attorney's office granted him immunity from any possible criminal charges before he appeared before the grand jury. Nonetheless, Dr. Ashqar refused to answer any of the grand jury's questions, saying he would rather die than give information that would be used against his friends or relatives in the Palestinian liberation movement. A judge then sent him to jail for contempt of the grand jury, but this is by no means the end of the story.
Guests:
Simone Monesedian, one of Dr. Ashqar's lawyers.
Nancy Chang, Senior Litigation Attorney for the Center for Constitutional Rights.
Ashraf Nubani, a Virginia civil-rights lawyer and a spokesperson for the Free Dr. Ashqar Committee.
.
.
.
---