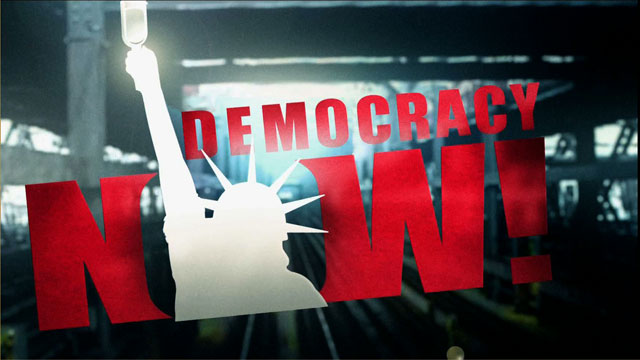 Media Options
Earlier this month, the Washington Post ran a story called "Shell's New Worldview" which was ostensibly a profile of Mark Moody-Stuart the new head of Royal Dutch Shell.
Many activists say that the Shell of 1995 is the Shell of today. In fact, the Center for Constitutional Rights has an ongoing lawsuit against the company for its complicity in the execution of Nigerian playwright and activist Ken Saro-Wiwa and others who opposed Shell's work in the Niger Delta.
Guests:
Judith Chomsky, one of the attorneys leading the suit against Shell.
Jenny Green, a lawyer for the Center for Constitutional Rights.
Related links:
---