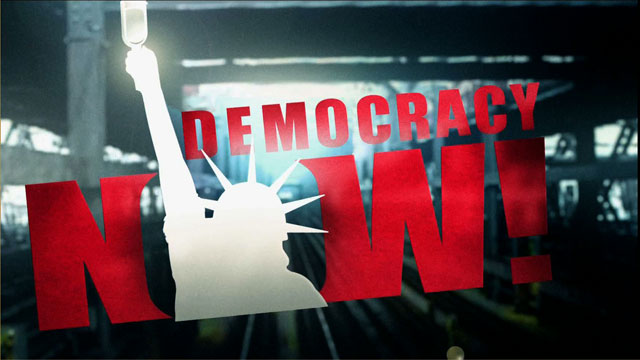 Media Options
Today President Clinton is scheduled to testify in front of the grand jury investigating the Monica Lewinsky matter. His testimony is expected to get underway early this afternoon. The President will be speaking to the grand jury from the White House via closed circuit television. At issue is whether or not Clinton committed perjury when he gave a sworn deposition to the Paula Jones grand jury that he did not have sexual relations with Monica Lewinsky, the former White House intern. Clinton is also accused of encouraging Lewinsky to lie under oath about the nature of their relationship.
Many news reports have said Clinton will admit some kind of inappropriate sexual contact with Lewinsky but will insist that he did not tell her to lie about it under oath.
Guests:
Mark Raskin, a Distinguished Fellow at the Institute for Policy Studies and author of Visions and Revisions: Reflections on Culture and Democracy at the End of the Century.
Judith Sloan, a comedian and political satirist.
---