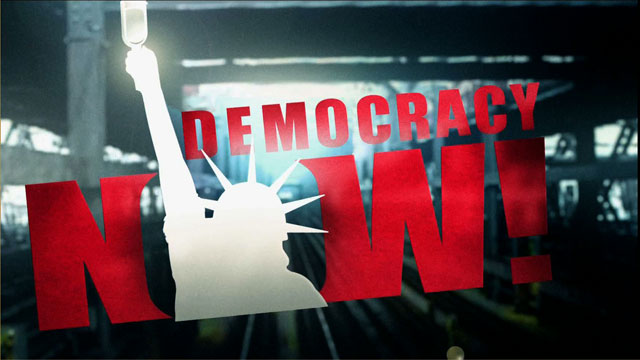 Media Options
President Clinton ordered cruise missile attacks on targets in Afghanistan and the Sudan. Anywhere from 75 from 100 missiles were launched, at least one of which errantly landed in Pakistan, killing 5 people. The administration was targeting areas linked to Osama Bin Laden, a wealthy Saudi businessman whom the U.S. maintains was behind the embassy bombings in Kenya and Tanzania on August 7th. While information on what was actually hit inside Afghanistan remains sketchy at this point, Sudanese officials claim a pharmaceutical plant was destroyed in the raid. Secretary of State Madeline Albright said yesterday that the plant contains "the precursors for the possibilities of chemical weapons."
Tape:
Amfred Taban, is a journalist for Reuters and the BBC. He is based in Khartoum.
Guests:
Azafar Abbas, is a reporter for the BBC in Islamabad.
Frank Smyth, is a freelance reporter. His latest article, entitled "One Man's Jihad" about Osama Bin Ladin, who, according to the U.S., is the chief suspect behind the bombings in Kenya and Tanzania, appears in this week's Village Voice newspaper, based in New York.
Phyllis Bennis, is a senior analyst at the Institute for Policy Studies, and author of "Calling the Shots: How the U.S. Dominates Today's U.N."
Robert Fisk, is a journalist with the Independent newspaper, based in London.
---