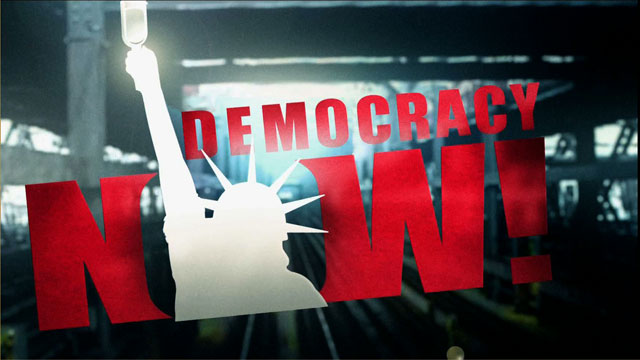 Media Options
Twenty-five years ago today, on September 16, 1973, the legendary Chilean folk singer Victor Jara was executed at the National Stadium (Estadio Chile) in Santiago, Chile. He had endured days of torture in the very stadium he had performed in dozens of times before. Victor Jara's execution came as the democratically elected government of Salvador Allende had just been overthrown in a CIA-backed military coup that would soon bring the brutal dictator Augusto Pinochet to power. The recent declassification of key CIA and Nixon administration documents has shed new light on the U.S. role in the coup, which included economic pressure and the financing of acts of sabotage against the government of Allende–and received substantial funding from US multinationals such as ITT and and Anaconda.
Shortly after the coup, the new military junta began arresting, torturing and killing many of those who dared to struggle for democracy in Chile risking their lives for the sake of a free election. Victor Jara's voice was one of the strongest in that struggle.
Sadly, 25 years after his death, the name of Victor Jara is still widely unknown to people in the United States. But to people throughout the Americas he is a legend.
Guest:
Joan Jara, the wife of Victor Jara and founder of the Fundacion Victor Jara in Santiago de Chile.
Related links:
.
.
.
---