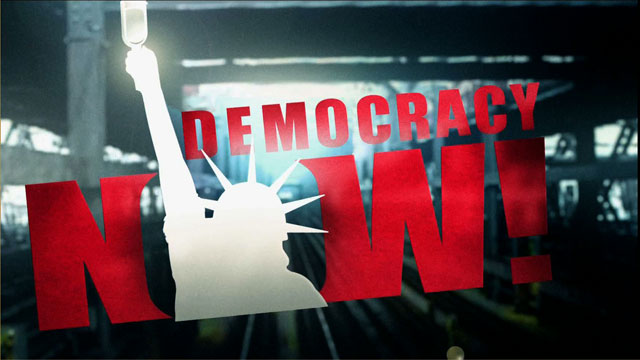 Media Options
Next we turn to a story that Democracy Now! Has been following for a few months: the link between the Conservative Citizens Council, a white supremacist organization, and Republican Congressman Bob Barr from Georgia and Senate Majority Leader Trent Lott from Mississippi. Both politicians have spoken at CCC events and Lott's involvement with the group dates back more than a decade. Although both have distanced themselves from the CCC and its views, a series of investigative articles by Washington Post staff reporter Thomas Edsall exposed deep connections between the CCC and both the Democratic and Republican parties in the South. Mississippi governor Kirk Fordice, who is a Republican, is an unabashed supporter, as well as members of state legislatures and people in prominent state party positions, according to Edsall's findings.
Guests:
Thomas Edsall, staff reporter for the Washington Post who broke the story about the CCC's connections to Senate Majority leader Trent Lott and Georgia Congressman Bob Barr.
Juan Gonzalez, columnist for the New York Daily News who is in Jackson, Mississippi, working on a story about Senate Majority Leader Trent Lott.
---