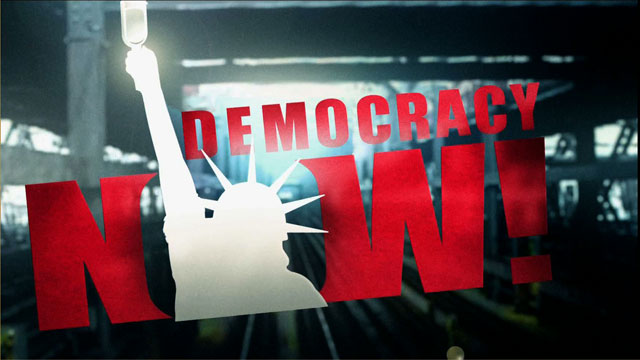 Media Options
In California, spending for prisons has surpassed spending for higher education.
Almost two million Americans are currently in prison–a three hundred percent increase since 1980.
In several cities, including Washington, DC, over one-third of all young African American men are either in jail, on probation or awaiting trial.
Starbucks, Jansport and Microsoft are just some of the many corporations that use prison labor to package their products.
These are not accidental events, nor do they reflect a rise in crime in the past decade. In fact, while crime has been steadily dropping, the nation's prison population continues to swell and become younger. Today, a look at the political and economic reasons behind the massive crackdown and the rise in the prison population.
Guest:
Christian Parenti, Professor at the New College of California in San Francisco and author of ??Lockdown America: Police and Prisons in the Age of Crisis. He has worked as a radio journalist for Pacifica in Central America, New York and California and has also written for The Nation, In These Times, The Progressive and the Christian Science Monitor.
??
??
??
????
??
---