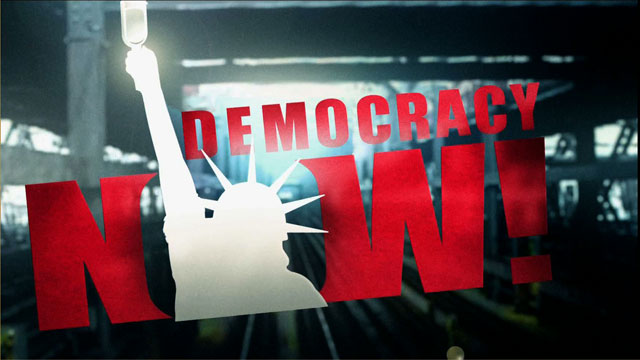 Media Options
It was one of the most shocking crimes in recent years—the brutal racist killing of African-American James Byrd. Today, that murder trial is headed for a jury in Jasper, Texas. Lawyers will present closing arguments in the capital murder trial of Bill King, a white supremacist who is one of three men accused of dragging Byrd to death last year.
If jurors convict King of capital murder, they must decide on a sentence of death or life in prison. Yesterday, a pathologist testified in gruesome detail about Byrd's death. He said that Byrd was still alive when he was chained to the back of a pickup truck and dragged for over three miles.
Guest:
Jeremy Scahill, reporting from Jasper, Texas.
Related link:
---