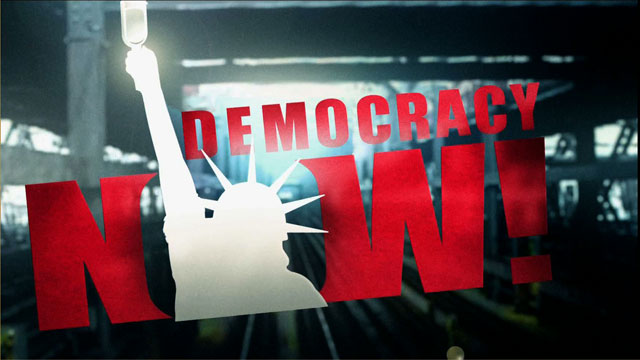 Media Options
Jurors in the murder trial of John William King, a white supremacist convicted of the capital murder of an African-American man, are considering today whether King will be sentenced to life in prison or the death penalty. James Byrd, 49, was dragged for three miles from the back of a pickup truck last year.
In the sentencing phase of King's trial, jurors heard yesterday from King's father, who has emphysema and uses a wheelchair. Through tears, Ronald King begged for his son's life. On his way out of court, he was hugged by Byrd's daughter, who told the elder King that it wasn't his fault. John King chose to leave the courtroom before his father took the stand.
Guest:
Jeremy Scahill, reporter for Pacifica Radio. Reporting from Jasper, Texas.
Related link:
---