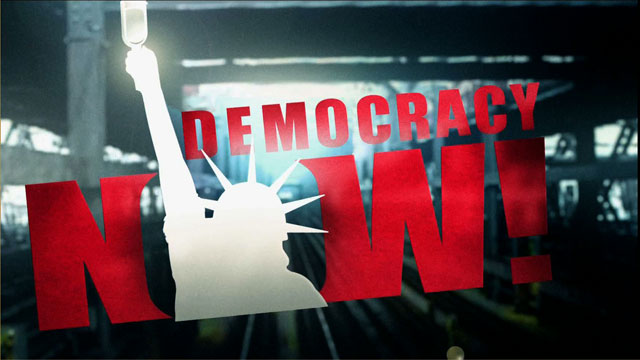 Media Options
Yesterday, President Clinton admitted that the U.S. provided support for "widespread repression" in Guatemala's 36-year reign of military and paramilitary terror. Speaking in Guatemala at the end of his Central American tour, Clinton said, "For the United States, it is important that I state clearly that the support for military forces or intelligence which engaged in violent and widespread repression … was wrong." As he spoke, several hundred demonstrators outside Guatemala City's National Palace could be heard accusing the United States of complicity in the violence.
Meanwhile, today's Washington Post says that newly declassified U.S. intelligence documents show that the CIA maintained close ties to the Guatemalan army in the 1980's, and that U.S. officials were aware that the army and its paramilitary allies were massacring thousands of Mayan villagers. One document, a January 4th memo from a U.S. State Department official, described how he set up a "safe house" in the presidential palace for use by the Guatemalan security agents and their U.S. contacts. That recommended safe house then became the headquarters for Guatemala's "dirty war against the population." These CIA documents were obtained by the National Security Archive, which will post them today on its website.
Guests:
Harold Nelson, from the Guatemala Human Rights Commission. Call: 202.529.6599.
Adriana Portillo, survivor of the military violence in Guatemala whose family members were disappeared under the orders of a military officer who was trained at the School of the Americas.
Related links:
---