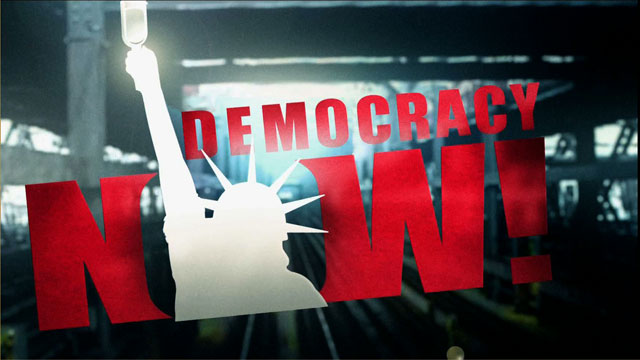 Media Options
Tens of thousands of ethnic Albanians fled deeper into rebel-held territory in Kosovo over the weekend as the Serb-led Yugoslav army struck rebel strongholds in the north and north-central parts of the province. Fresh violence also erupted today, as U.S. envoy Richard Holbrooke warned Yugoslav President Slobodan Milosevic that his country was "at the brink" of being hit by NATO airstrikes. Holbrooke launched what U.S. officials called a "final effort" to persuade Milosevic to accept a peace plan for Kosovo before turning to NATO warplanes to force him to do so.
Holbrooke, who negotiated a failed October cease-fire with Milosevic, will meet the Yugoslav leader later today to press him to sign the deal. If Milosevic refuses, "the consequences will be clear and severe," Holbrooke said.
The peace plan, already signed by Kosovo's Albanians, would grant sweeping autonomy to the southern province of Yugoslavia's Serbian republic. The plan also calls for 28,000 NATO troops, including 4,000 Americans, to police that accord. Serb delegates rejected the plan–particularly the provision for the NATO troops–during peace talks in Paris last week.
Guests:
John Hillen, Senior Fellow in Political/Military Studies at the Center for Strategic and International Studies in Washington, DC.
Peter Gowan, principal lecturer on European Politics at the University of North London, and member of the Editorial Board of the New Left Review.
Yasinka Dovizki, co-author of the book Burn this House: The Making and Unmaking of Yugoslavia.
---