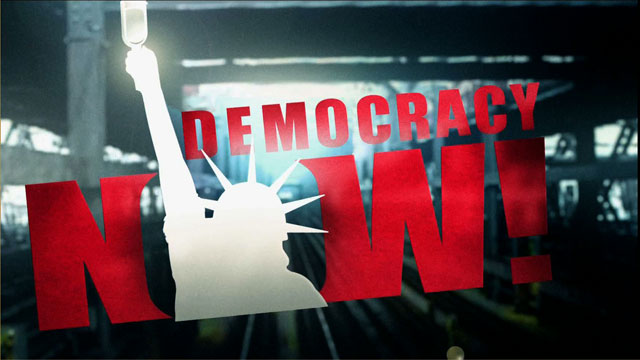 Media Options
NATO warplanes took off from the Aviano airbase in northeastern Italy today in the sixth day of the bombardment of Yugoslavia. NATO officials also said today that one of the ethnic Albanian negotiators at the Kosovo peace talks in Paris has been executed by Serb forces in Kosovo.
Tens of thousands of ethnic Albanian refugees have arrived in Albania today, and thousands more are expected, as reports intensify of a campaign of ethnic cleansing in Kosovo by Serb forces. Many refugees reported that Serbian police and paramilitary units forced them to leave their communities and then torched their villages.
Guests:
Tony Benn, British Member of Parliament for the Labor Party. Speaking from London.
Andreas Zumach, United Nations correspondent for German media in Geneva, including the daily Die Tages Zie Tung. He has covered the Balkans since 1992 and just returned from Sarajevo, Bosnia.
Related links:
---