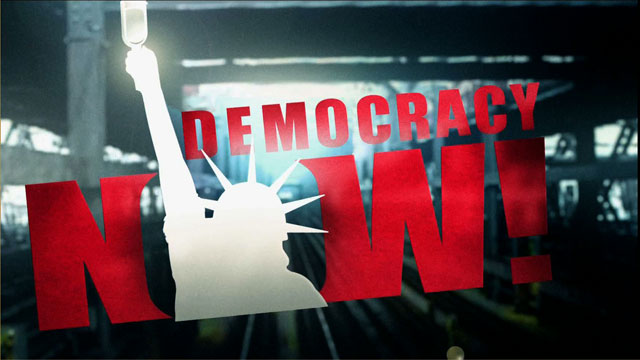 As NATO continues to bomb Yugoslavia, it also said today that it is checking allegations by an Australian aid agency that at least nine people were killed when allied jets bombed two refugee centers in Yugoslavia overnight. CARE Australia said the bombs have severely damaged the refugee centers, which housed elderly women and children in the city of Nis, southeast of Belgrade. A NATO spokesperson said he was "confident that we have avoided significant civilian casualties."
Meanwhile, thousands of ethnic Albanian refugees continue to pour into Albania from Kosovo, forced out of their communities by a Serb offensive that NATO and U.S. officials say is part of a campaign of ethnic cleansing. The latest numbers from the United Nations High Commission on Refugees indicate that of Kosovo's population of two million, almost half a million have been displaced in the past year, and it is projected that the number will soon reach one million.
Guests:
Rolf Paasch, correspondent for the German newspaper Frankfurt Rundschau. He was at the border between Macedonia and Albania yesterday afternoon. Speaking from Macedonia.
Andreas Zumach, United Nations correspondent for German media in Geneva, including the daily Die Tages Zie Tung. He has covered the Balkans since 1992, and just returned from Sarajevo, Bosnia.
Blerim Zhuta, from the Albanian American Islamic Center in Waterbury, Connecticut. He participated at a protest at the United Nations in New York last night, where around seven to ten thousand people demonstrated.
Dr. Michael Pravica, Vice-President of the Serbian-American Alliance of New York.
Related link:
---