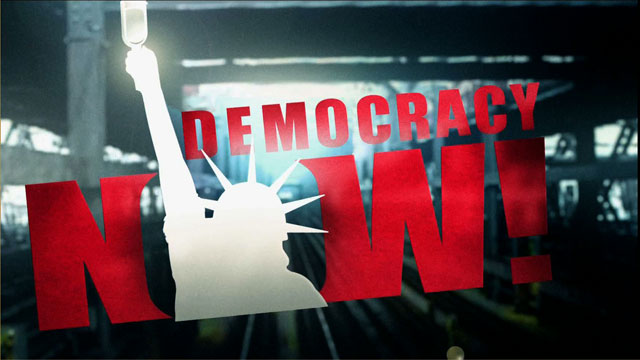 Media Options
Militias armed by the Indonesian government unleashed a series of attacks on Saturday against pro-independence activists in Dili, the capital of East Timor, killing and injuring scores of people. As many as 100 people are feared killed by the attacks. The violence, which erupted after a parade by pro-Indonesia militia supporters, was the worst in Dili since 1991, when Indonesian troops shot and killed about 270 people during a peaceful march. Among those killed on Saturday was the adopted son of Manuel Carrascalao a leading pro-independence activist.
Witnesses said the violence followed a speech given Saturday morning by Eurico Gutteres, the head of a paramilitary group, to a mass rally of supporters outside the Governor's office in Dili. Those attending the rally included the East Timor Governor, Abilio Soares, and the occupied territory's army and police commanders. Journalists from the French news agency Agence France Press were at the home of Carrascalao when 100 militiamen attacked. About 150 refugees who had fled from paramilitary violence in other parts of the country had sought shelter there. The journalists said that the militiamen forced their way in and attacked the refugees, who were lying on the floor crying and pleading for their lives. The militiamen then beat the journalists with their rifle butts and took them to a nearby hotel white the attack continued.
The office of the Foundation for Legal and Human Rights was evacuated after being attacked by militiamen armed with guns, machetes and long knives. The human rights group reported by e-mail that "at its height, 3,000 to 7,000 militia paraded around the city displaying their homemade weapons." The violence appears timed to derail the United Nations-supervised vote on self-determination for East Timor, scheduled to take place this July, as well as talks scheduled in New York this week between Portugal and Indonesia to discuss a UN-sponsored meeting on autonomy for East Timor.
Guests:
Billy Nesson, American researcher speaking from Dili, East Timor.
Allan Nairn, free lance journalist and human rights activist with the East Timor Action Network.
Related link:
---