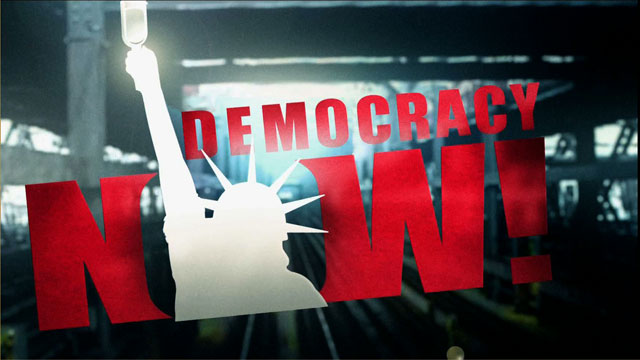 Media Options
This is the week when corporations hold their shareholders meetings, and for progressive investors around the country, it is a chance to introduce resolutions calling for corporate responsibility. At the Chevron meeting, Amy Goodman got the chance to interview some of the Chevron shareholders, as well as activists from Richmond, California, site of a Chevron oil refinery that recently exploded. The activists were speaking on behalf of shareholders that introduced a resolution requiring Chevron to publicize the quantities of certain toxic substances released by their facilities, such as the cancer-causing chemical dioxin.
Guests:
Sister Pat Daley, from the Inter-Faith Center for Corporate Responsibility. Call: 212.870.2295.
Greg Karras, from the Communities for Better Environment in Richmond, California. Speaking on behalf of shareholders. Call: 415.243.8373.
Henry Clark, from West County Toxics Coalition in Richmond, California. Call: 510.232.3427.
Sister Terese Morif, from the San Francisco-based Sisters of the Holy Family.
Sister Anne Mcmullen, from the Sisters of Saint Joseph.
Sister Susan Vikers, speaking for the Congregation of Sisters of Charity of the Incarnate Word in Houston, Texas.
---