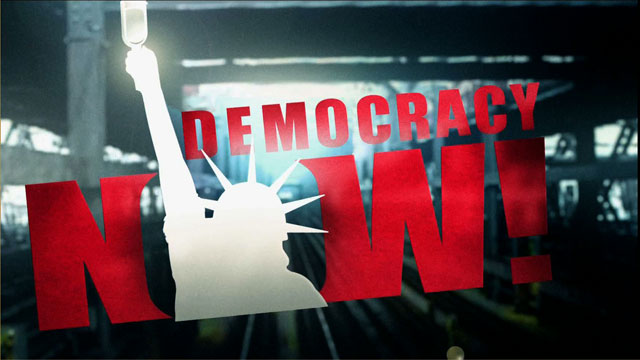 Media Options
As the nation's attention focuses on the bombing in Yugoslavia, the House and the Senate are considering two multi-billion spending bills that are being sold to the public as emergency measures to help people ravaged by natural disasters and war. But both bills, one to help survivors of last year's Hurricane Mitch in Central America and the other for military and humanitarian operations in Kosovo, are packed with special interest riders that include anti-environmental measures and billions of dollars in unnecessary military spending.
For instance, the Kosovo bill includes around a half a billion dollars for executive business jets to ferry four-star generals around the world. And the Senate version of the hurricane aid bill contains anti-environmental provisions that would allow oil companies to delay paying their fair share of royalties on oil they extract from public lands, and that would delay regulations aimed at curbing irresponsible mining practices.
Guests:
John Isaacs, President of the Washington-based Council for a Livable World.
Kim Delfino, Staff Attorney with U.S. PIRG. Speaking from Washington.
---