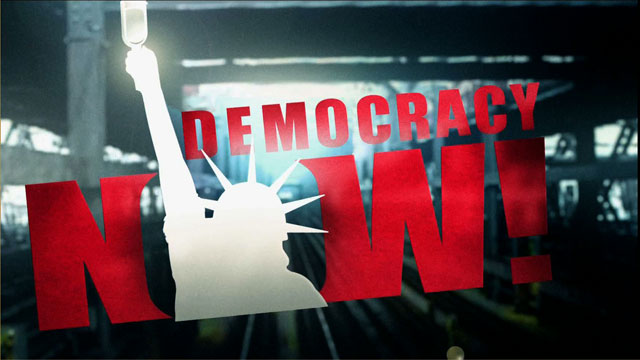 Media Options
Each month, Democracy Now and the Prison Radio Project bring you "All Things Censored," commentaries written by African American journalist and death row prisoner Mumia Abu Jamal. The commentaries are read by activists, writers and artists because Pennsylvania prison authorities have banned Mumia from recording them himself.
Today's commentary, "Philadelphia Daze," is read by Terry Bisson, a science fiction writer and author of ??Bears Discover Fire and ??Voyage to the Red Planet. He is also a political activist and grand jury resister who spent time in prison for his support of liberation struggles. "Philadelphia Daze" traces the beginnings of Mumia's activism, when he demonstrated against racism and was beaten up by Philadelphia police at the age of 13.
"All Things Censored" was produced by Noelle Hanrahan of the Prison Radio Project.
Tape:
Terry Bisson, Science fiction writer and author.
---