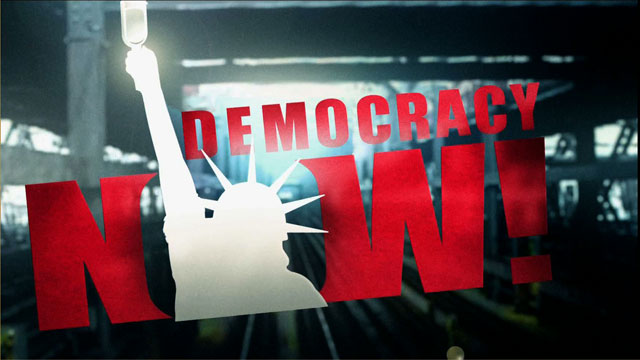 Media Options
Yesterday, rescuers loaded corpses onto a truck and combed the wreckage for more at a Serbian sanatorium hit in a NATO missile strike. At least 17 people died when three missiles blasted into a clinic and geriatric ward of the Surdulica sanatorium, housing Serb elderly and refugees from the 1991-95 wars in Croatia and Bosnia, according to eyewitnesses.
The sanatorium, located in a wooded area outside Surdulica, was used to cure lung diseases and was hone to geriatric patients, mostly Serb refugees from Croatia and Bosnia. The hospital's manager said the hospital had treated civilians only.
Guests:
Jeremy Scahill, Pacifica reporter, reporting from Belgrade.
Laura Flanders, reporting on Serb military deserters in Hungary.
---