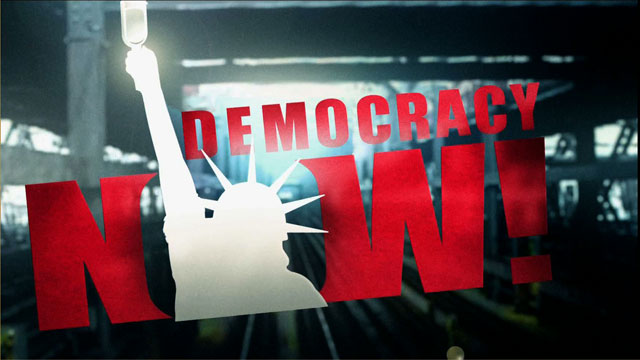 NATO and the Kosovo Liberation Army formally signed an agreement early today requiring the rebels to disarm and demilitarize.
The accord states that the KLA must follow a strict timetable placing its weapons in storage depots, taking down roadblocks and checkpoints and stopping its fighters from appearing in public military uniform.
Meanwhile, President Clinton said today the U.S. will not contribute "a penny" to rebuilding bridges and other infrastructure in Yugoslavia as long as President Slobodan Milosevic remains in power. However, Clinton said the United States will give the country humanitarian aid to rebuild hospitals and power plants.
And German Chancellor Gerhard Schroeder said today that an international summit for the reconstruction of the Balkans will take place in Sarajevo in July.
Guest:
Pat Stack, from the Socialist Workers' Party, Great Britain. Speaking at the annual Socialist Summer School sponsored by the International Socialist Organization (ISO) which was held at DePaul University in Chicago.
---