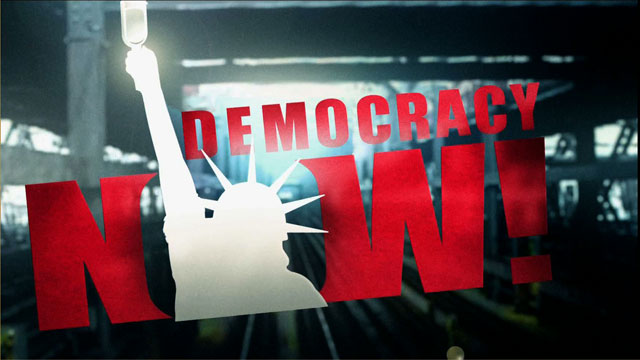 Media Options
The State Department yesterday announced a reward of up to $5 million for information leading to the arrest and conviction of Yugoslav President Slobodan Milosevic and other suspected war criminals indicted by the International Criminal Tribunal for the Former Yugoslavia.
The Tribunal, located in the Netherlands, indicted Milosevic, as well as the president of Serbia and three others, for alleged crimes against ethnic Albanians in Kosovo. Among those still at large who have been charged with war crimes in Bosnia is Radovan Karadzic, leader of the Bosnian Serbs who has been charged with two counts of genocide and crimes against humanity for his role in the slaughter of thousands of Bosnian Muslims in Srebrenica.
Meanwhile, according to today's New York Times, current and former commanders in the Kosovo Liberation Army say that the KLA's senior commanders–those who signed an agreement with NATO–carried out assassinations, arrests and purges within their ranks to thwart potential rivals. As many as half a dozen top rebel commanders were shot dead in a campaign directed by Hashim Thaci and his lieutenants, according to this report. Thaci has denied the charges.
Today we are joined by a person who some call the most powerful African American woman in the world. She is Gabrielle Kirk McDonald, President of the International Criminal Tribunal for the Former Yugoslavia. She also oversees the appeals chamber for the International Criminal Tribunal for Rwanda.
This is how a recent article in the Los Angeles Times described Gabrielle McDonald: "Her passion has been using the rule of law to fight injustice. Growing up in the mid-1950's, she saw her mother stand up to New York City landlords and beauty operators who didn't want African Americans on the property. That first-hand brush with racism led her to law school, where she graduated first in her class from Howard University. She joined the crusading young band of lawyers at the NAACP Legal Defense and Education Fund, where she won the first major legal victory against employment discrimination under the 1964 Civil Rights Act."
In 1979, McDonald was appointed a federal district court judge, the first African American on the Texas federal bench. Her highest profile case involved harassment of immigrant Vietnamese shrimp fishermen by the Ku Klux Klan. During the trial, she and her family received death threats and one-way tickets to Africa.
In 1993, the State Department recommended her for one of the 11 judicial posts at the new Yugoslavia tribunal. She was elected by the U.N. General Assembly with the largest number of votes and was chosen to preside over the tribunal's first trial–the first time an individual had been tried by a criminal court.
Guest:
Gabrielle Kirk Mcdonald, President of the International Criminal Tribunal for the Former Yugoslavia. Speaking from The Hague.
---