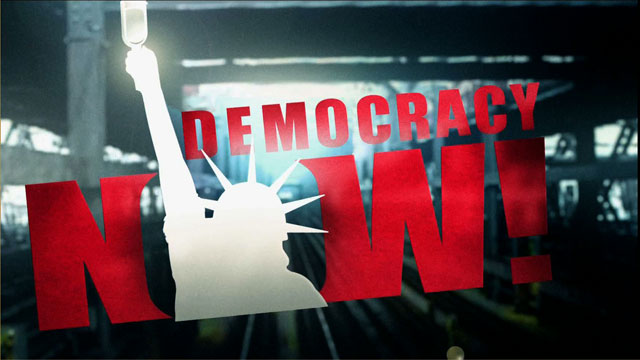 Media Options
Hundreds of activists protested yesterday at a $1,000 a plate fundraiser for vice president and presidential candidate Al Gore, criticizing his pivotal role in threatening trade sanctions against South Africa for manufacturing cheaper generic drugs. Calling his bid for the presidency the "Apartheid 2000 Campaign," activists held up a life size puppet of Gore whose strings were controlled by "Big Pharma" executives.
Many of Gore's top advisors are current or former drug company lobbyists. Tony Podesta, top advisor for Gore and brother of President Clinton's chief of staff, is currently the contracted lobbyist for the Pharmaceutical Research and Manufacturers Association, and Tom Downey, close Gore associate, lobbies for Merk Pharmaceuticals.
Guest:
Julie Davids, from ACT UP. Speaking from Philadelphia.
---