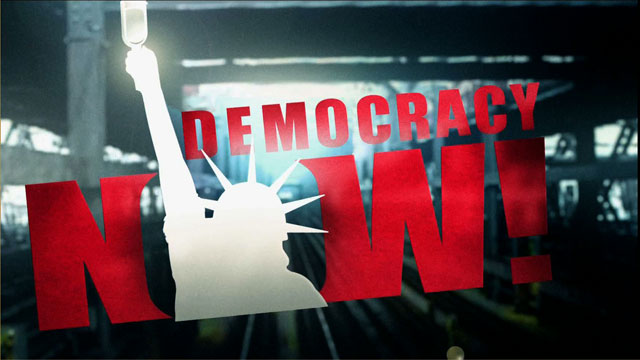 Media Options
Foreign ministers from the G-Eight nations have agreed on a peacekeeping force for Kosovo. The action, at a foreign ministers meeting, followed instructions to the Russian delegation, which resisted NATO's role as part of the settlement of the 10-week conflict in the province.
According to the latest word from the Kremlin, Russia may send up to 10,000 troops to Kosovo. Russian President Boris Yeltsin harshly condemned NATO's attempt to establish a "dictatorship of force."
After scaling back the bombing campaign over the weekend when peace seemed near, NATO attacks escalated yesterday. Pentagon officials say the number of bombing runs over Yugoslavia may double or even triple from the limited number that occurred while withdrawal talks with the Serbs were still going on.
Guests:
Jeremy Scahill, Pacifica's reporter, reporting from Belgrade.
Chuck Sudetic, New York Times' correspondent in the Balkans from 1990-1995 and author of ??Blood and Vengeance: One Family's Story of the War in Bosnia. He lived in Belgrade for eight years as a Fulbright Scholar, and is currently writing a biography of Slobodan Milosevic. Speaking from Montreal.
---