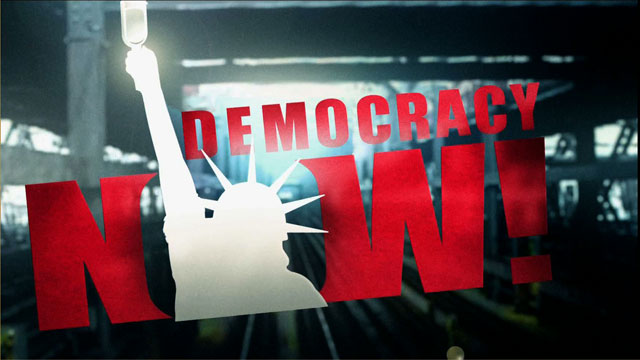 Media Options
Recently, the Washington Post has published a series of articles on presidential hopeful George W. Bush Jr. The series discusses the more controversial aspects of Bush's life, including his youth, rumors about a history of drinking and drug use, and his self-described transformation at the age of 40.
Meanwhile, New York Mayor Rudolph Giuliani is traveling through the South, where he is expected to raise $150,000 to $200,000 in his possible senatorial bid against First Lady Hillary Rodham Clinton. He has made a stop in Arkansas, where he met with state Gov. Mike Huckabee. Meanwhile, Giuliani's aides in New York raised the Arkansas state flag over City Hall, drawing criticism from a black member of the City Council.
Recently, Democracy Now! reported on a parody web site for George Bush Jr.'s presidential bid, called www.GWBush.com. Well, the creators of that site have designed a new site for the Mayor of New York and Senatorial-hopeful Rudy Giuliani. The web address is www.Yesrudy.com.
Guest:
Ray Thomas, web designer with RTMark, and one of the creators of the www.GWBush.com and www.YesRudy.com websites.
Related link:
---