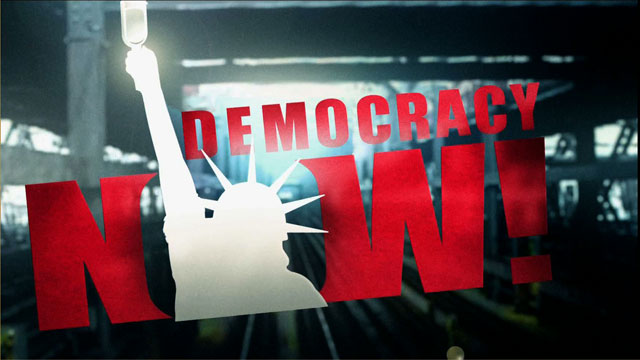 This is viewer supported news. Please do your part today.
Donate
Yesterday, on "Democracy Now!" host Amy Goodman interviewed death-row activist and political prisoner Mumia Abu Jamal. During the interview, according to Steve Weiser, Mr. Jamal's spiritual advisor, a prison official charged into Mumia's room and terminated his call by forcibly removing the phone from the wall. According to Weiser, the prison official told Jamal that orders to terminate the call came from "the top."
Guest:
Steve Weiser, of the Bruderhof. He is Mumia Abu-Jamal's spiritual advisor.
---