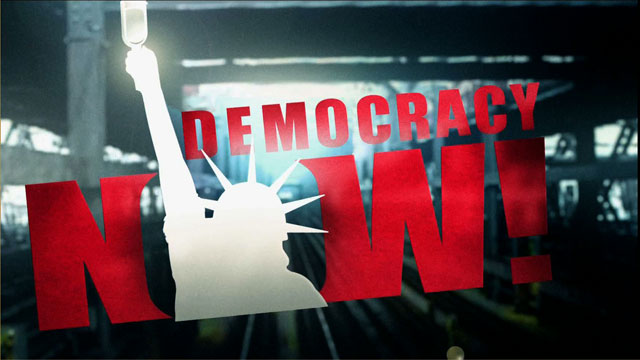 Media Options
The following press conference discusses new revelations in the case of political prisoner and death-row inmate Mumia Abu Jamal. According to Philip Bloch, a former prison volunteer, Abu Jamal confessed the murder of a police officer to him. A letter has surfaced raising serious questions about Bloch's charges.
Mumia found a letter dated July 17, 1993, in which Bloch told Mumia: "when you get a new trial, I think that there is a good chance of acquittal." This seems to contradict a new article about Mumia Abu Jamal in the August edition of Vanity Fair, which quotes Bloch saying that the journalist and death row prisoner told him years ago that he regretted killing a police officer in 1981. Abu Jamal has always maintained his innocence.
Philip Bloch, who visited Abu Jamal through his work with the organization Pennsylvania Prison Society, told Vanity Fair reporter Buzz Bissinger that in one of his conversations, he asked Abu Jamal whether he regretted having killed officer Daniel Faulkner, and received a one-word answer: "yes."
Philip Bloch was kicked out of the Pennsylvania Prison Society several years ago after violating several internal rules. The organization, which specializes in conflict resolution in prisons and has over 300 volunteers, said that Bloch also signed a release pledging to respect a confidentiality rule, although it declines to quote the specific violations that led to Bloch's dismissal.
He said that he came forward because of his "disgust" with the tactics of those who believe Abu Jamal was wrongly convicted. Bloch had access to Abu Jamal after he became a volunteer with the Pennsylvania Prison Society, a group that has been working on prison issues for over 200 years. He was dismissed from the group a few years ago and his access to the prisons was cut off after he violated the organization's internal rules.
Abu Jamal was convicted of killing officer Daniel Faulkner during a traffic stop in Philadelphia in 1981. That night, Abu Jamal was also shot. He was sentenced to death and has spent the last 17 years fighting for his life on Pennsylvania's death row. His lawyers have argued that ineffective legal assistance and a biased judge are responsible for his conviction and death sentence, and have asked the courts to grant him a new trial.
Abu Jamal has also maintained that the police fabricated a confession he allegedly made to a police officer while he was in the hospital receiving treatment for the bullet wound, and which the officer did not come forward with until two months afterward. The officer, who was Faulkner's partner, said he had forgotten hearing Abu Jamal's confession due to psychological trauma from losing his partner. Abu Jamal's struggle has ignited an international movement against his execution, and against capital punishment.
In a written statement, Abu Jamal denied Bloch's allegations, saying that it was "a rumor turned lie."
"A lie is a lie," Abu Jamal said. "I find it remarkable that this rumor-turned lie was never brought to my attention by the author, by Mr. Bloch himself or by Vanity Fair magazine, which never contacted me. Welcome to snuff journalism." Buzz Bissinger, the reporter who wrote the story for Vanity Fair, recently wrote a book about Ed Rendell, mayor of Philadelphia who was the city's District Attorney in 1982 when Abu Jamal was tried. ??A Prayer for the City is a chronicle of Rendell's first term as mayor. While Bissinger was researching the book, Rendell granted him complete access to inner workings of the city government, let the reporter set up camp is City Hall and allowed him to shadow his every step for four years, often passing Bissinger off as an aide at high-level meetings.
Guests:
Clark Kissinger, of Refuse & Resist.
Pam Africa, of Friends of Mumia.
Kerry Karne, volunteered with Philip Bloch.
Leonard Weinglass, attorney for Mumia Abu Jamal
---