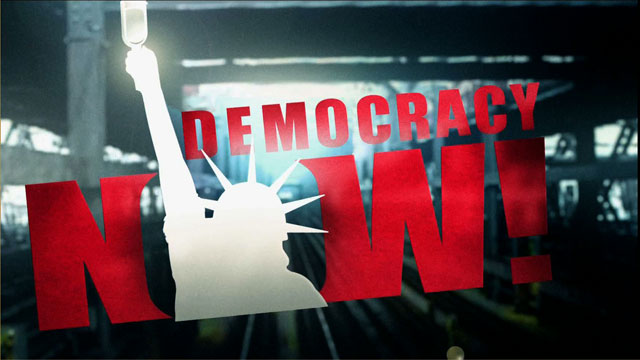 Media Options
Pro-independence guerrillas came down from the East Timor hills and handed over their weapons to international forces today, as British Gurkhas arrested two pro-Indonesia militiamen holding more than 4,000 civilians at a port.
Three vehicles loaded with Falintil rebels drove into Dili and surrendered a truckload of weapons to the International Force for East Timor.
Meanwhile, US Defense Secretary William Cohen is in Indonesia meeting with the country's president, BJ Habibie.
Today on Democracy Now! we speak with Jose Alexandre "Xanana" Gusmao, leader of the Timorese pro-independence rebels and likely to be the founding president of an independent East Timor. For 17 years, he lived in the mountains of East Timor, fighting the brutal occupation by Indonesia. He was arrested in 1991, spent the past eight years in prison in Indonesia, and was released just a couple of weeks ago. He has been in the United States is Washington today, where he will testify before Congress.
Guest:
Jose Alexandre "Xanana" Gusmao, leader of the East Timorese rebel group who was released by Indonesia after eight years in prison. Speaking from Washington, DC.
---