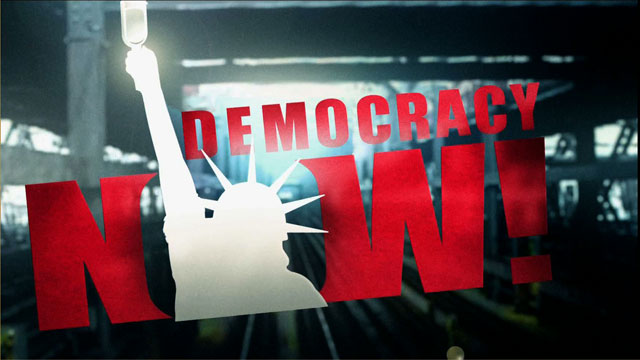 This is viewer supported news. Please do your part today.
Donate
As war-crimes investigators in Kosovo continue to compile evidence of widespread atrocities committed against ethnic Albanians, the Yugoslav forces who fought in Kosovo have returned home. But it's no easy task finding soldiers, police or paramilitaries who participated in Belgrade's killing campaign in Kosovo a few months ago, who are willing to talk openly or honestly about what happened there. Some are reluctant to talk because they fear prosecution for war crimes, others fear severe consequences from their own government for speaking out. For many, they simply don't want to remember.
Guest:
Jeremy Scahill, from Belgrade, talks to Yugoslav soldiers who fought in Kosovo.
---