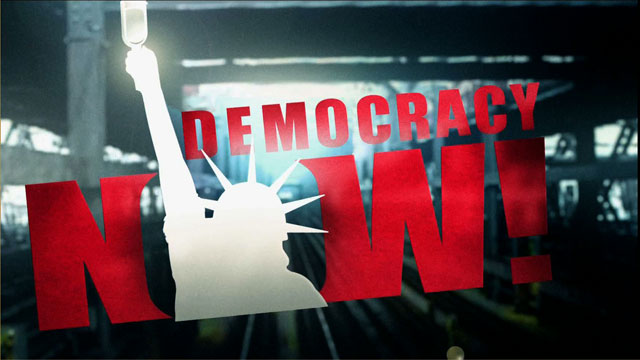 This is viewer supported news. Please do your part today.
Donate
We continue now with the rally that rocked the garden last Friday night, Ralph Nader drawing crowds that have not been drawn in any presidential campaign of this election season. The Nader/LaDuke super-rallies have blitzed through Seattle, Portland, Minneapolis and Boston. Last Friday night the Nader/LaDuke Super rally came to New York. Future super rallies will take place in Oakland and St Louis, among other places. At Friday night's New York City rally, one of those who spoke was award winning filmmaker and writer Michael Moore.
Tape:
Michael Moore speech from the Nader/LaDuke rally at Madison Square Garden.
---