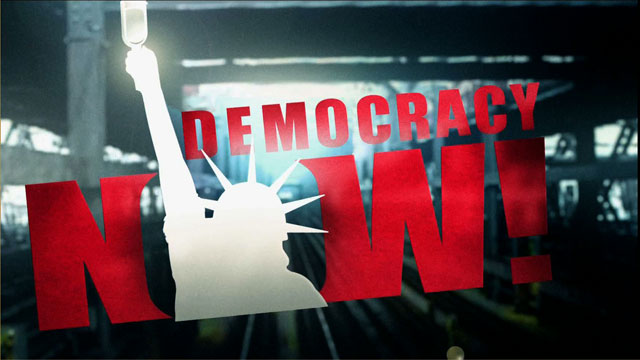 Media Options
If Michael Moore were doing this next story he would be taking his camera down to Wall Street to throw a wedding party. Why? Well two corporate media giants are merging. AOL Online will take Time Warner Inc to be its lawfully wedded partner.
This merger comes as yesterday, America Online Inc. beat all Wall Street expectations for earnings in its latest quarter, showing strong growth in revenue and subscribers and dispelling fears that the company would be dragged down by a slowdown in online advertising. But this is a marriage of upper crust. You see, Time Warner, the New York-based media giant also reported higher than expected third-quarter earnings yesterday. The merger between Time Warner and AOL is set to close by the end of the fall.
Media mergers such as this are becoming more common today in a time when corporate control of the media is at unprecedented levels. Bottom line considerations dumb down the news and narrow the range of opinion.
We go now to a speech given recently by Robert McChesney, one of the foremost experts on issues of media and democracy.
Tape:
Robert W. McChesney, Professor of Communications at the University of Illinois.
---