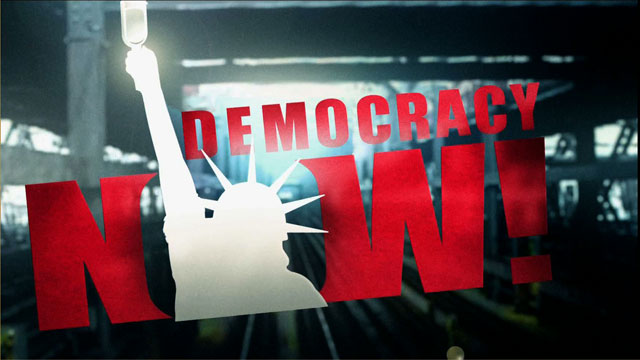 Media Options
At least 36 people are now dead and more than 700 wounded in the gunfire that has been sweeping the occupied territories in Israel for the past five days. Of those killed, 34 were Palestinians and Arabs.
One of the bloodiest confrontations in Israel in recent years, the violence was sparked by a defiant visit last week by General Ariel Sharon, a right-wing Israeli leader, to the steps of an ancient mosque atop Jerusalem's Old City. The shrine is revered by both Muslims and Jews.
This weekend international news media showed footage of a young boy, cowering with his father who was pleading with Israeli troops to hold their fire. The footage went on to show the horrific images of both the boy and his father being shot. The 12 year old boy died.
Guests:
Robert Fisk, the Middle East Correspondent for the Independent Newspaper in Britain. He joins us from Lebanon.
Dilip Hiro, the author of ??Sharing the Promised Land: A Tale of Israelis and Palestinians.
---