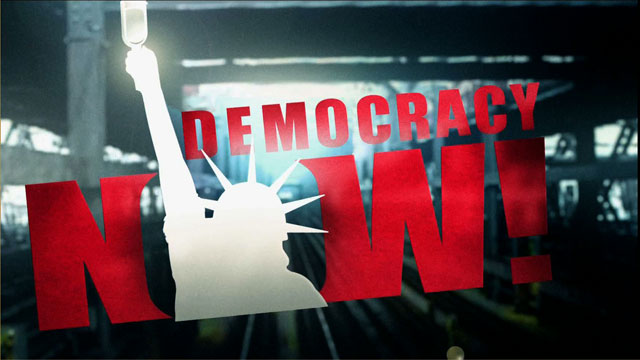 Media Options
Since the explosion of the USS Cole naval ship in a Yemen Port by a supposed suicide buoy last week, the U.S. has sent more than 100 FBI agents to investigate. Agents are starting to fan out to remote areas of Yemen, and are even looking at tribes people.
We are joined today by Democracy Now correspondent Pratap Chatterjee, who for years has tracked an unusual pattern of kidnappings in Yemen of oil company workers. Most of them have been from Haliburton, the largest oil company in the world.
Guest:
Pratap Chatterjee, Democracy Now! correspondent.
---