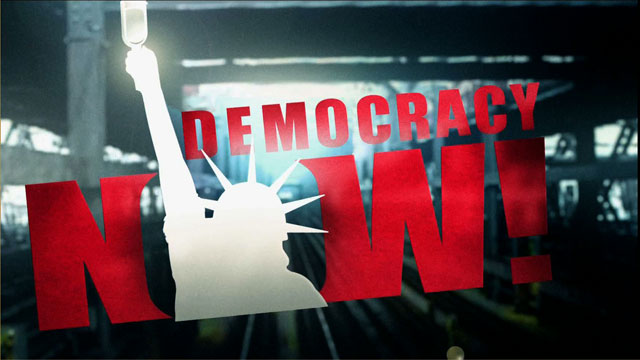 Media Options
The trial of two former top officers in the Salvadoran military accused of directing the rape and murder of four nuns in 1980 is in the jury's hands today in Florida.
The civil suit was brought by the families of the four women under the Torture Victim Protection Act. This act is a federal statute designed to give the victims of the worst crimes, or their surviving kin, the chance to confront both the crimes' direct perpetrators as well as the officials who had the authority and responsibility to ensure the acts did not take place. The officers to be tried in directing the murder and rape of the American nuns are at the top of the Salvadoran military, which is largely supported by the US Government. They are the head of the Salvadoran National Guard and the former Salvadoran Minister of Defense.
Guest:
Ken Hurwitz, Latin American Consultant with the Lawyers Committee for Human Rights.
Related link:
---