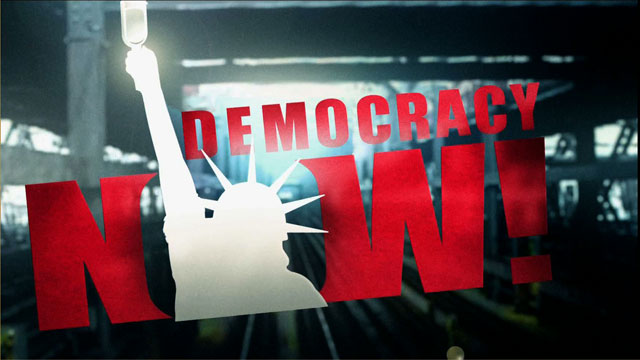 This is viewer supported news. Please do your part today.
Donate
Mexico has sent a formal protest to the State Department in an effort to prevent the execution of Mexican citizen, Miguel Angel Flores, scheduled next week. The move is an example of the increasing intervention by foreign governments in death penalty cases. Tonight in Houston, in front of Governor Bush's headquarters, protesters organized by a group of people who's families are on death row, called Mothers and Families United against the Death Penalty will be protesting the 35th execution this year under Governor Bush's jurisdiction.
Guest:
Cristobal Hinojosa, organizer for Mexicans United in Action and Mothers and Families United Against the Death Penalty.
---