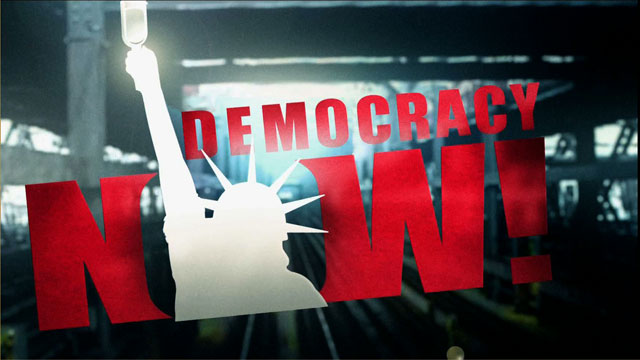 Media Options
Today's final dash in the presidential race has the Democratic and Republican contenders campaigning in battleground states where the race is too close to call. While Vice President Al Gore will be in Iowa, Missouri, Michigan and Florida before returning to cast his vote in Tennessee, Texas Governor George W. Bush is concentrating on Tennessee and Arkansas.
Meanwhile, Green Party candidate Ralph Nader is speaking today in Harlem before the Reverend Al Sharpton's National Action Network. Yesterday, more than 12,000 of Nader's supporters gathered in Washington, DC, and heard from actor Danny Glover and Randall Robinson, head of Trans-Africa.
Tape:
Danny Glover, actor and activist.
Randall Robinson, head of Trans-Africa.
Related link:
---